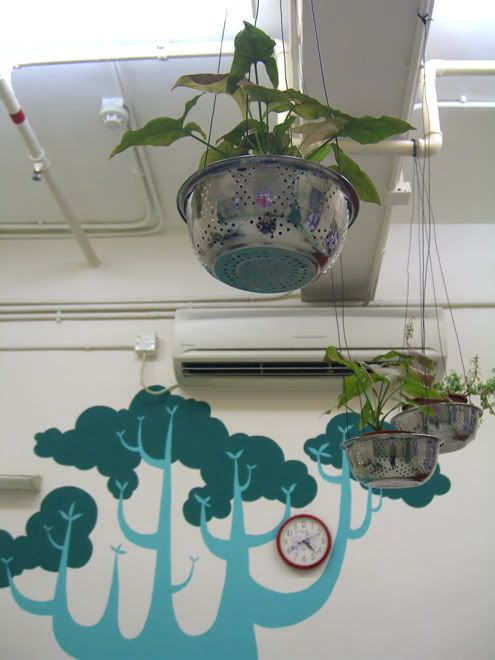 This is the revamped music room at the Kindergarten. Before our "makeover", the room 
was completely empty, except for the piano and a few musical instruments.  
I wanted to make the space easier for the students to interact with, so I hung instruments 
at low heights from hooks on the walls.  I also created hanging planters from metal pasta 
colanders to add an element of nature and to give interest to the high ceiling. Finally, I 
painted two colorful and friendly trees to give the space color and additional greenery since 
the lighting in the space is so dim.